On July 26th, three friends dipped their tires in the Pacific Ocean in the town of Bolinas, CA setting out on a 6 week unsupported journey to discover America, themselves and their will power!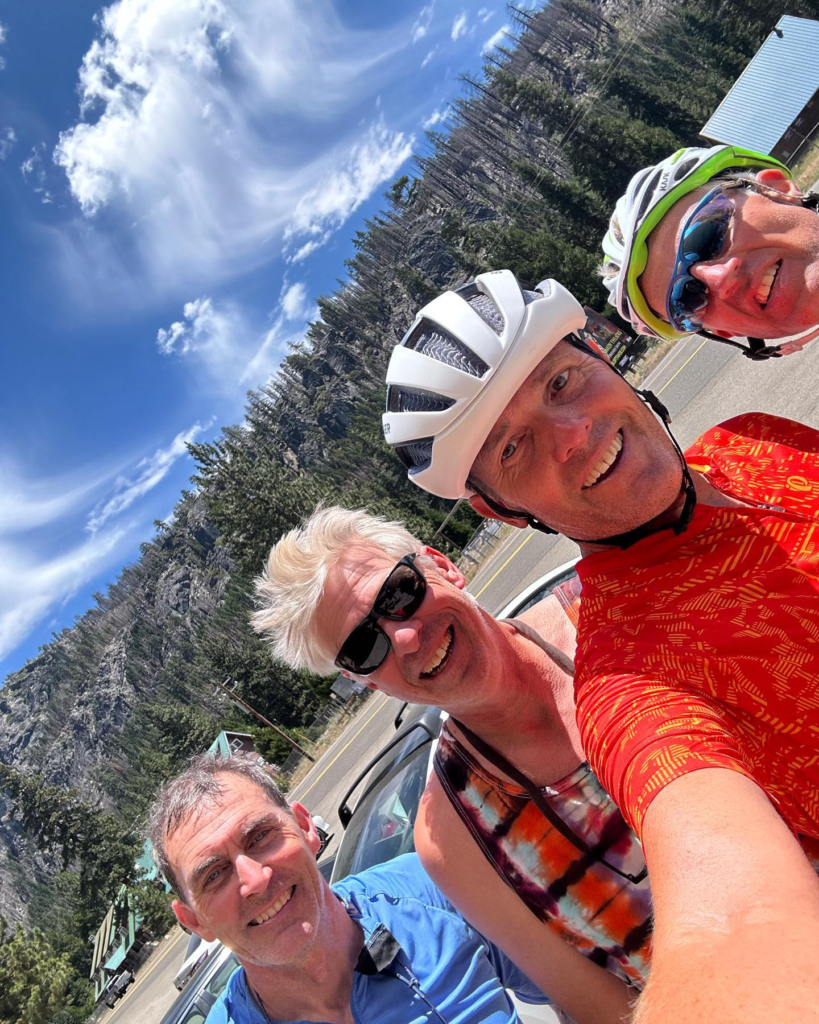 Day one ride from San Anselmo to Bolinas through the Marin headlands. Redwoods, unbelievable views, climbs and descents were fabulous with super switchbacks. First view of Bolinas was shrouded in fog due to the chill of the Pacific ocean and the warm air. Bolinas is a hippie enclave that time seems to have forgotten. A town that is off the beaten track (intentionally) as the sign to town on Route 1 is regularly removed by someone??? Dipped our tires on July 26th, drank champagne, called our loved ones and headed back over the mountains to San Anselmo. We were greeted by awesome locals at Gestalt Haus Bikes and Brews in Fairfax, CA. This bar has rows of bike hooks to hang your bikes post ride. Tim MacGrath hosted us and treated us like royalty before we shoved off for Davis, CA the next day.
The adventure continued for 37 days of riding with countless stories, people met, experiences, accidents, aches, pains, beautiful vistas, terrible heat, super wind, terrible wind, cities, plains, desert, mountains and ONE BEAUTIFUL COUNTRY 🙂 All is well in a beautiful adventure!